A BI system in your company
– eLeader Power Analytics
Correct information analysis is a necessary condition for a business not to lose touch with reality.
How you deal with data determines whether or not sales opportunities slip through your fingers.
Business Intelligence class systems help to organize the data coming into the system and put it to good use.
Take care of your reports
---
Business Intelligence (BI) class systems are tools converting data into information, that expands the knowledge about the company. This helps to come to better business decisions. At the same time, data obtained and processed automatically in real time or near real time gains a coherent, consistent structure.
With eLeader Business Intelligence you receive:
---
A superb analytics system with a fine mobile app.
Practical and visually attractive data presentation options.
Controlled data access and different levels of authorization.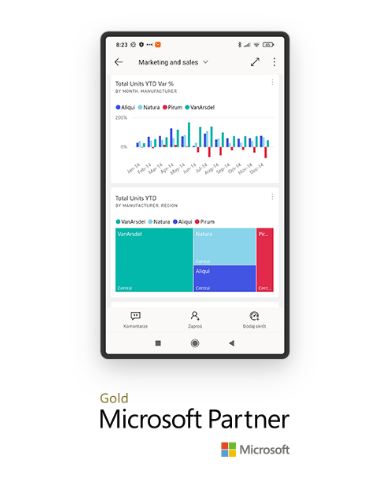 Interactivity and detailed data analysis.
Technical support from Microsoft and a BI eLeader analyst.
Quick access within the Azure cloud.
A simple plan for Business Intelligence in your company
---

A business and implementation analysis

System configuration plan

Implementation of Microsoft Power BI (including tests)

Implementation at NUTRICIA Worldwide
---
The implementation of Business Intelligence by eLeader has concluded the global KPI monitoring standardization in stores for analytical purposes. What we particularly value is the ability to centrally control key factors and evaluate the results using flexible and reliable management dashboards.
Deniss Korotkevics
Junior Commercial Development Manager
NUTRICIA EXPORT B.V.
A wealth of visualizations
---
Benefit from the opportunity to work with a neat and tailored management dashboard, where every widget and every filter is exactly where you want it to be.
With extensive options for generating and customizing reports, you can turn analytical documents and presentations into attractive and evocative materials that fit in with the trend of data storytelling (communicating information through effective data visualization).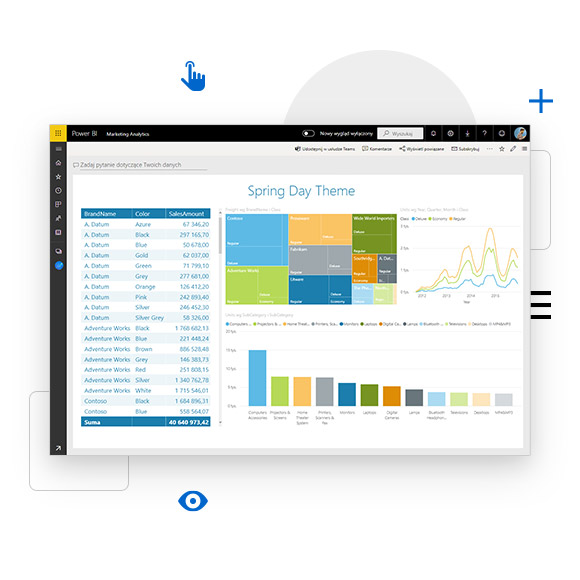 How can you benefit?
---
Implementation of a BI system means significant changes to the organization – you will observe them in the quality of performed analyses and in the efficiency of executing business processes. However, an effort made once and some kind of revolution in information will pay off with interest – especially in the following areas:
01
Monitoring of goal achievement and KPI
Take control
---
Smart and responsible company management is based on the skillful use of data from transaction services combined with data from outside these systems. How to fish the key data out of the flood of information without drowning in it?
Begin by reading a special study on Business Intelligence.

DOWNLOAD E-BOOK
Through our international experience in integration and implementation, we can provide a smooth launch of a Business Intelligence system in your company. With custom-configured reports and tailored notifications, you will learn your business better and your company will be able to develop without hindrance. Contact our eLeader Power Analytics specialist to make data work for you!
We start with an analysis of all the information coming from multiple sources.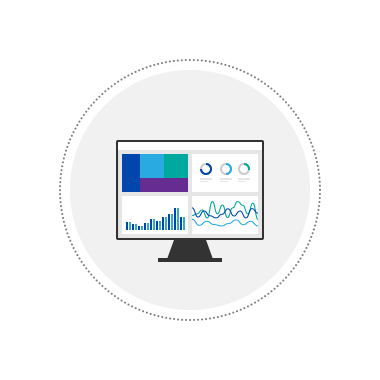 Appropriate data structure and reports will enable proper assessment of the situation and taking the right decisions.

Implemented decisions will lead to changes and business benefits.
Take advantage of our experience
---
If you are interested in improving business processes, write to us and we will present a tailor-made proposal to you.
Our specialists will gladly familiarize themselves with your needs and propose perfectly matching system components.