eLeader Perfect Store&Visit
– goal: effectiveness
With the new eLeader Mobile Visit module:
You will deliver maximum satisfaction to your customers by managing mobile forces through goals.
You will measure and present the effects of mobile activities, supporting and motivating the representatives to execute sales, marketing, operational and HR strategies of your company in the best possible way.
You will enable beautiful and flexible indicators that show KPIs implementation in real time instead of complicated reports or the time-consuming coaching.
Manage more effectively through goals
---
The realization of strategic objectives begins with the evaluation of what influences them most. Define specific, clear and unambiguous indicators (KPI – Key Performance Indicator) relating to the execution of the strategy and start to monitor them actively.

FREE KPI GUIDE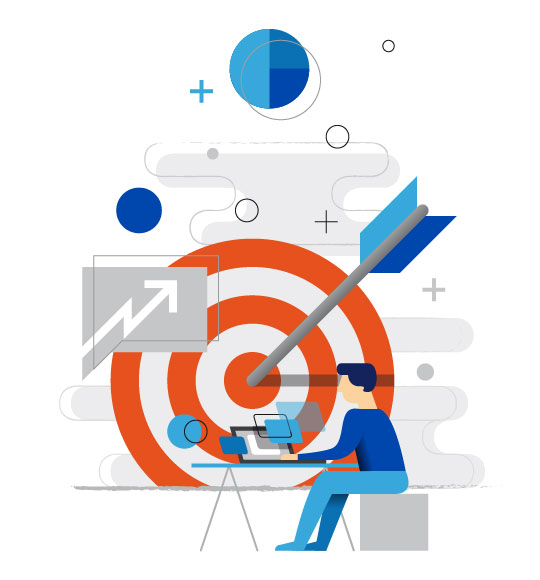 Optimize display, increase sales
---
A store shelf is a place where a sales strategy and consumers' needs meet. It is shoppers who decide on the success or failure of the policy. Shelf analysis taking into account the assumed KPIs supported by automatic, intelligent product recognition will quickly reveal lacks in compliance with the planogram, verify the assumptions regarding product categories and gather material for analysis. No matter what condition you find the store shelf in, it will be as close to perfection as possible at the end of the visit.
Motivate like a natural born leader
---
The goal-oriented module eLeader Perfect Store & Visit is a tool which inspires you to effectively motivate mobile employees to increase their effectiveness, while executing the adopted work standards.
The user performance meter is an indicator of the quality of a mobile user's work. It contains KPIs essential for the realization of the strategy, where each of them carries a specific weight. In a clear and esthetic way, the indicator summarizes the achievements to date and gives an idea of how close to the next level or ideal state the employee is.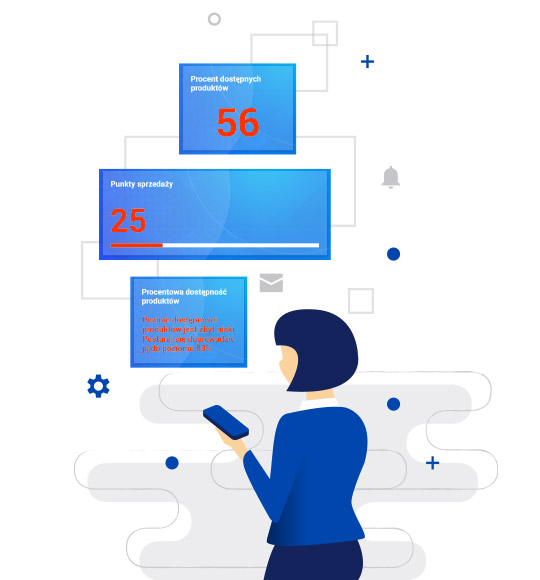 Gamification
---
Well-configured KPIs for employees open the way for gamification, i.e. the process of achieving goals set in the context of a story. Game mechanics is incorporated into the work, where you go through subsequent levels to achieve the main goal. The aim of gamification is to release additional motivation coming from healthy competition. Work assessment combined with achievements in key areas of business helps the employee identify with the company's mission and goals.

POI: eLeader Best-in-Class at gamification
Other areas of optimization
---
Perfect Visit
Enables measurement and optimization of KPIs associated with visits, including their quality. Sample KPI: single visit time, average visit time, average time to reach a point, percentage of completed visits, number of products in the cart, order value, complaint value, returns value.
Perfect Month (week, day etc.)
Assumes that KPIs will be selected in comparison to previous periods of the same duration or against the desired target. The main factor here is time, so it is recommended that we define KPIs that are optimized in a given period. This can be e.g. the number of orders for new products, speed to market, share of shelf or the number of completed visits.
Perfect Employee
Enables measurement and optimization of KPIs related to the work quality of a representative, e.g. the number of on-time job starts, the number of passed tests, the number of voluntary activities, reports and complaints. Functionality paves the way for gamification.
Perfect Task
Is an example of a cross-sectional approach, particularly useful for in-depth analysis and optimization, e.g. through A/B tests. If we want to check what way to perform a certain task will be optimal, we assign a KPI to it, e.g. order size or activity time and compare the results. This way, we will get the answer to the question what kind of strategy implementation brings the greatest benefits to the business.
Instant benefits, long-term growth
---
Maybe you are already using the Perfect Store strategy, or are you only planning to implement it? With eLeader Perfect Store&Visit you will start improving the work of your field force right away with creating the first KPI. Data filtered to one or more indicators and presented in real time on a mobile device mean saving the time and energy usually consumed for viewing reports.
Field representatives will receive additional navigation and motivation in real time, so the strategy will be implemented consistently at the level of each store. They will be supported by automation (activity sequences with conditional logic) and gamification.
Ideal display principles assigned to tasks or indicators as a document or video will improve the quality of product presentation and, thanks to transparent measurement, they will help to increase sales significantly.
Take advantage of our experience
---
Product contact form
If you are interested in improving business processes, write to us and we will present you with a tailored proposal.
Our specialist will gladly familiarize with your needs and propose perfectly matched system components.