eLeader Mobile Visit in the pharmaceutical industry
---
The digitization and automation of the work of sales representatives involved in everyday cooperation with pharmacies is a necessary condition for effective management of the sale and distribution of pharmaceuticals. Multi-Pharm S.A. has implemented the eLeader Mobile Visit application, confident that deployment of a Sales Force Automation system will bring positive results in the near future.
The main objective of implementing the system was to eliminate the tiresome activities related to the manual dispatch of report sheets, heaps of paper orders carried in company car boots or e-mails with photos confirming the completion of entrusted tasks. There also appeared a strong need to standardize the visit scenario and introduce modern standards of managing field sales force.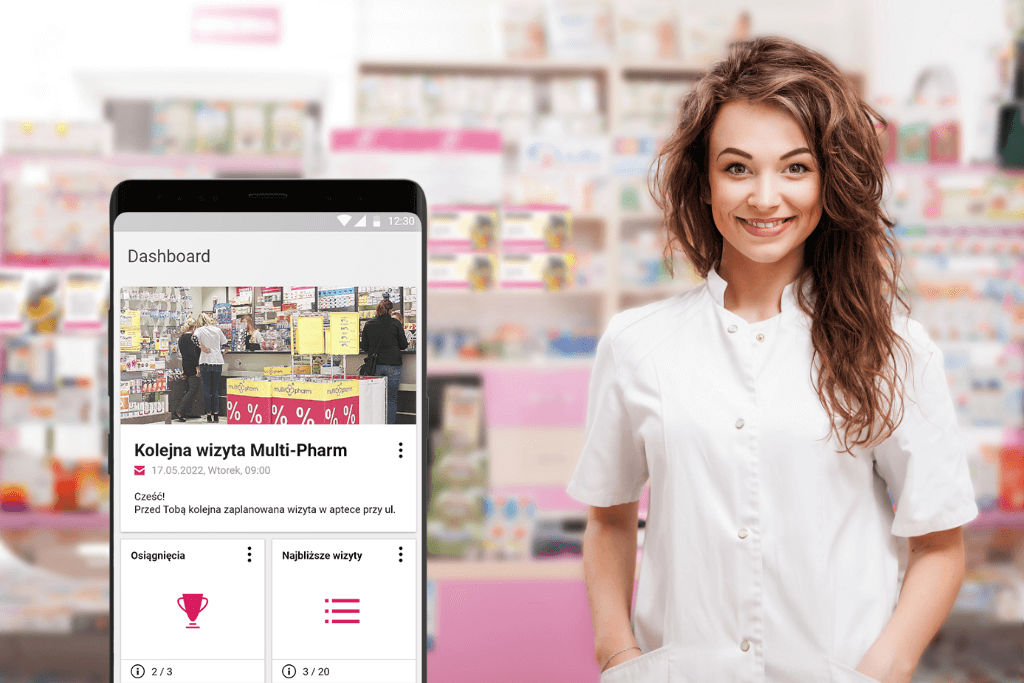 By having eLeader Mobile Visit implemented, we wanted, in the first place, to achieve better control and sales results in the field. Each representative, apart from visits to the pharmacies they serve, can add another visit to a nearby limited service pharmacy on an ad hoc basis, making better use of their working time. The system has helped to organize the customer base and ensure an improved, higher level of customer service, as well as successively expand the area of activity. This in turn has given us the opportunity to better analyze sales data and take the right business decisions.

MARCIN PIECHOCKI
Chain Director
MULTI-PHARM
In order to enhance sales, representatives, in addition to collecting and dispatching orders directly from pharmacies, carry out other sales-related activities such as monitoring marketing materials at clients' premises. Besides selling private label products, representatives acquire knowledge about the market and competitors through a series of surveys. In addition, with eLeader Mobile Visit, field representatives receive—directly from their superiors—information on the scheduled visit (news of the day). In order to monitor the completion of a representative's visit to a given pharmacy, as well as help them optimize their travel routes, Multi-Pharm uses the planning function and the Module Map navigation. Additionally, eLeader supports representatives by integrating sales data (both current and historical), which is presented to each representative at the start of a visit to a pharmacy.
---
Results came really fast. The aspect of organizing work and visit scenarios were particularly appreciated. The data obtained during visits has now become structured to allow better analysis and facilitate drawing conclusions. According to Marcin Piechocki, the measures taken to improve the quality of work have contributed to an increase in business indicators across the company.
More news:
---
Work with the SFA / FFM eLeader Mobile Visit system and find out about the quality and speed of our solution – for free and without any obligations.
Fill out the form and invest without risk!
Read also: